Two CSE Students Mr. Sudharshan P.S And Mr. Krishna Moorthy B From Sri Sairam Institute Of Technology Went On Internship To Bangkok University Thailand And Completed Aproject Titled Visible Light Communication Enabled Smart Museum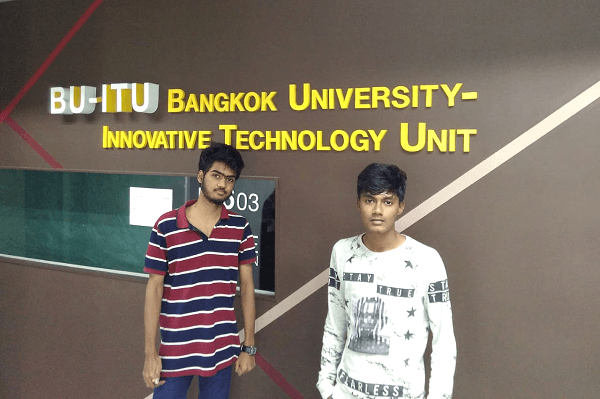 IGSC cadets felicitated by our Group commander.
Our Sairam institute and Our medical unit cadet , CPL.Hariharan, is one among them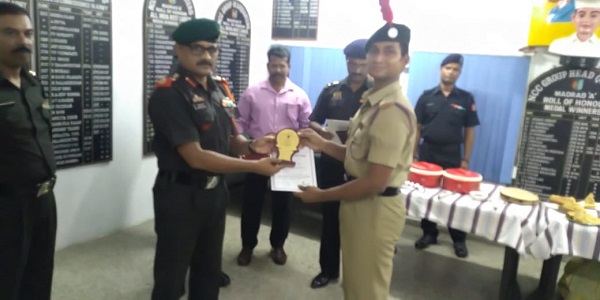 Ms.Aarthi.T of IV CSE was awarded by Institution Engineers India as Best Student for 2019.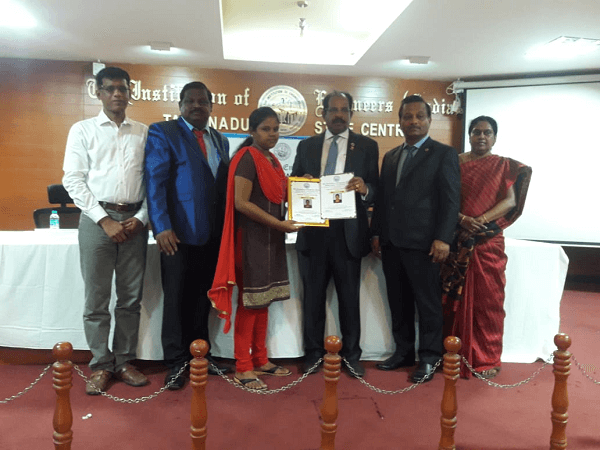 Dr. B. Sreedevi, SRI SAI RAM INSTITUTE OF TECHNOLOGY Successfully Completed Training on "Design thinking & Innovations" conducted as part of IIC Innovation Ambassador Training Series Organized by Institution's Innovation Council of MHRD's Innovation Cell, AICTE held at RMK Engineering College, Chennai, Tamil Nadu on 8-9 January 2020.
Dr B.Sreedevi has been awarded the LONGEST CONTINUOUS SBC AWARD for CSI student Branch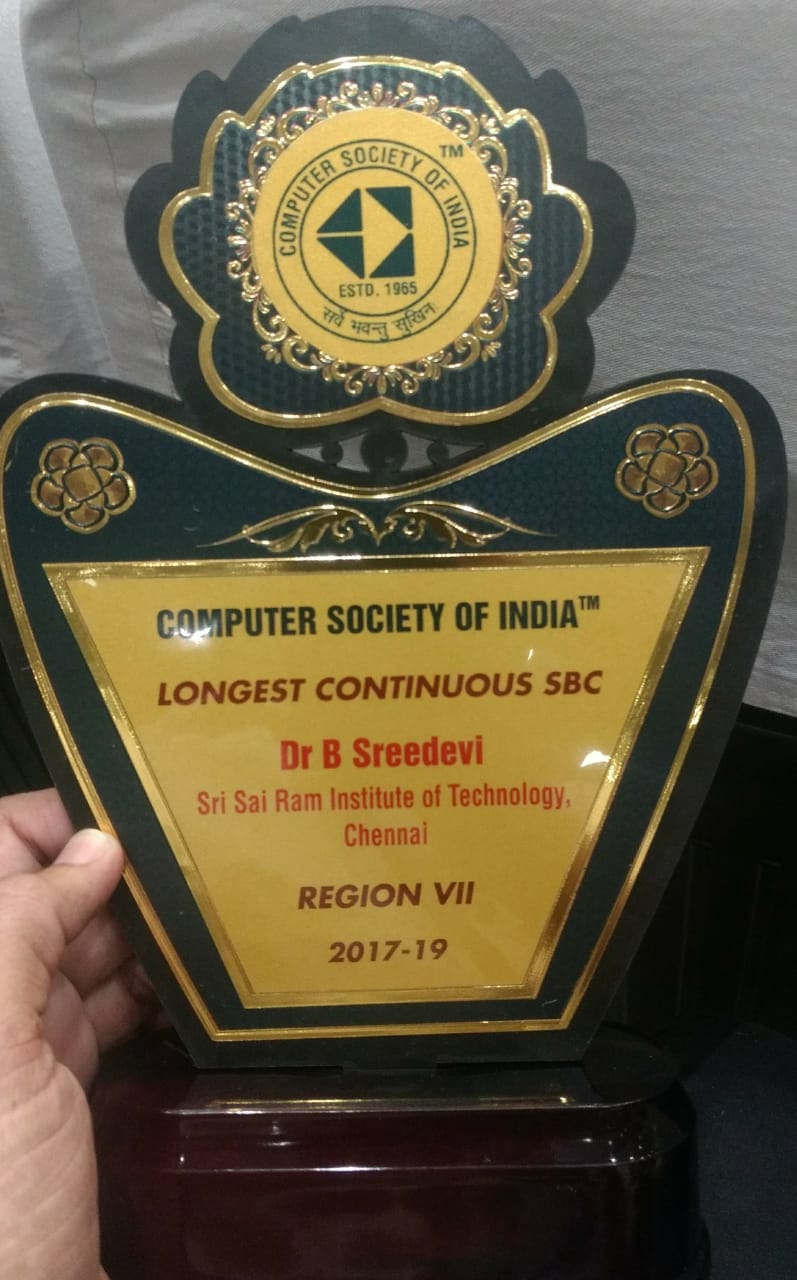 Ms D.Rajalakshmi has been awarded Best Women Faculty by DK International Research Foundation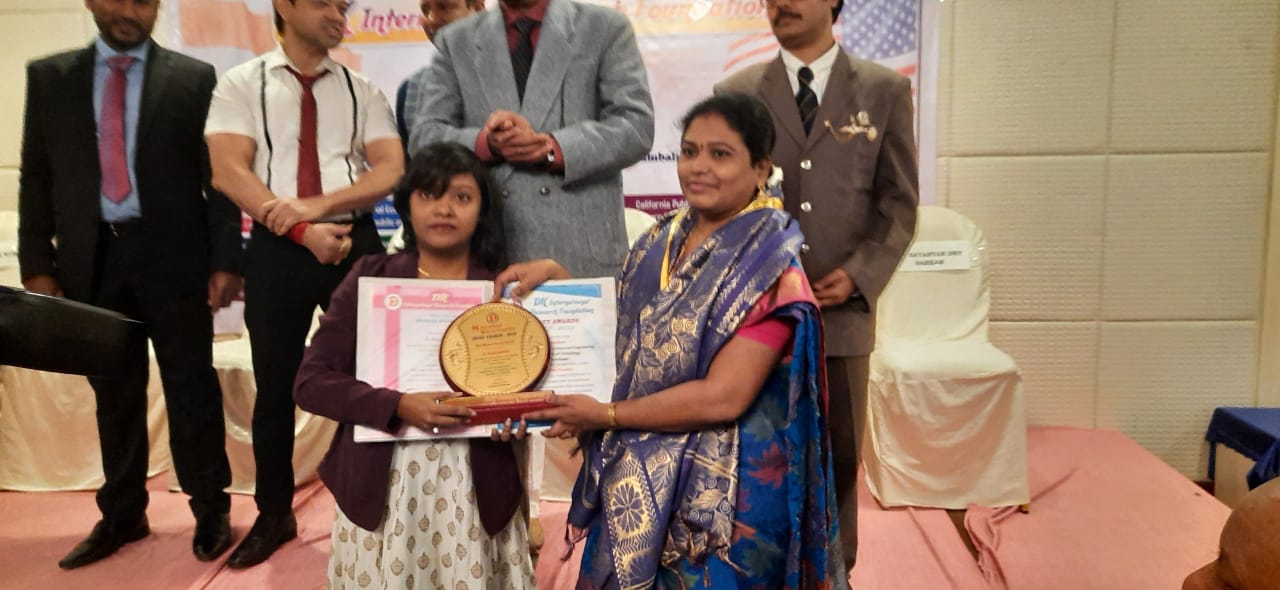 Dr.B.Sreedevi was awarded Best Faculty Advisor Award from Institution Engineers India for the year 2019
Ms B.Sreedevi has Achieved Longest Continuous SBC Award from Computer Society of India.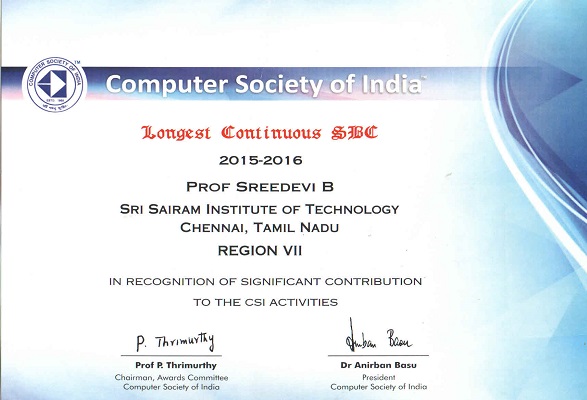 ISTE Best Student Achiever Awarded to M. Nirmalraj of IV CSE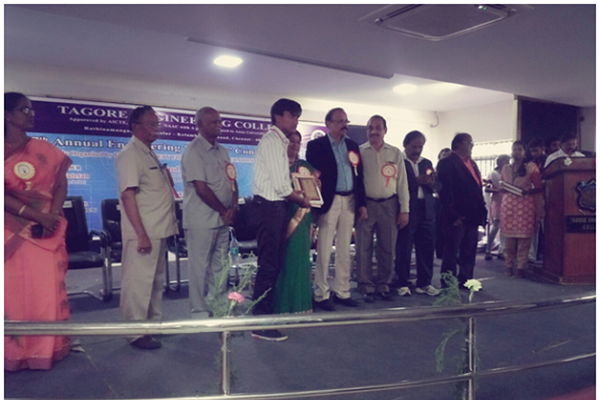 The Institution of Engineers(India) has awarded "Best Division award-2018" to CSE